Almost everyone can describe a unicorn -- but has anyone actually seen one?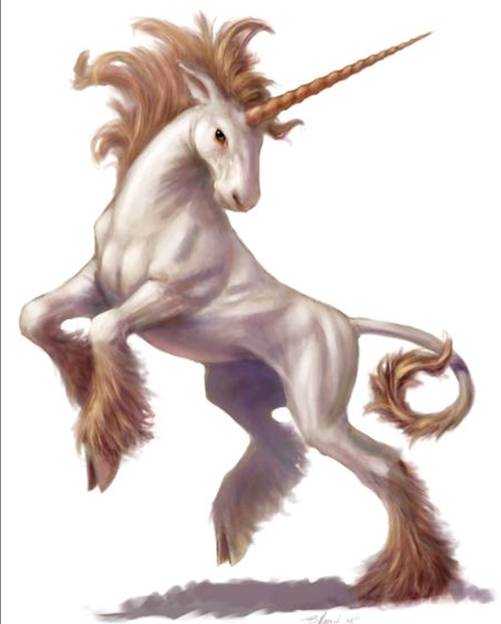 The mythical beast is an apt analogy for the emerging "accountable care organization" model, according to a cautionary note from Mark Smith, president and CEO of the California HealthCare Foundation. CHCF publishes California Healthline.
Health care providers are rushing to create new structures that could eventually qualify as ACOs, putting them in line for added reimbursements under health reform. But are these actually ACOs? Federal agencies haven't finished defining the model, and regulators have yet to bless these new alliances.
As a result, there's another word that could describe some would-be ACOs: illegal. If providers aren't careful, their new networks may violate current laws restricting provider competition. Essentially, the pace of changes wrought by health reform has outstripped a 14-year-old legal framework.
Providers Likely in Clear for Now, but Face Outstanding Legal Questions
Most providers trying to set up ACOs are probably in the clear, Modern Healthcare notes. Hospitals are generally using existing safe harbors, like direct physician employment and the Federal Trade Commission-sanctioned Clinical Integration model, to craft accountable care alliances.
The government's open intention to encourage creative structures, in hopes of unearthing new cost-cutting strategies, also could absolve progressive organizations from prosecution. Jon Leibowitz, FTC chair, told the American Medical Association in June that if providers "join together to improve patient care and lower costs, not only will we leave you alone, we'll applaud you."
After all, the ACO model was at the heart of the health reform goal of more-coordinated care at lower cost. The concept isn't new. Encouraging hospital-physician alliances to coordinate care builds off years of research, failed projects by care providers themselves and the government's own efforts to spark clinical and financial integration.
What is new is that CMS is clearly willing to "reimburs[e] integrated providers for providing a broad base of care to patients," according to John Liethen, a health law attorney with Dorsey & Whitney.
Through the Shared Savings Program, Medicare will reward ACOs for reducing total cost of care for an assigned population of patients. This reimbursement concept will initially be voluntary, but is meant to eventually encompass the entire Medicare population. Having providers experiment with different models serves CMS' purposes.
However, that hasn't stopped health care stakeholders from grappling with significant legal concerns. How will regulators interpret physician payments given anti-kickback statutes? Will these new ACOs violate existing anti-trust rules? And what will ACOs look like in California, given corporate practice of medicine laws that prevent hospitals from directly employing physicians?
Agencies Slowly Move Forward
After months of these questions, some answers may be on the horizon.
FTC, CMS and the HHS Office of Inspector General next week will host an all-day open workshop designed to foster conversation and address potential changes to ease ACO development under current law. The workshop has drawn dozens of key health care stakeholders, and many participants already have filed comments ahead of the session. For example, the American Hospital Association submitted questions asking for federal guidance on anti-trust, Stark and civil monetary penalty laws.
One reason that federal guidance has been slow to come is that regulators "are doing much the same thing as providers: They are scrambling to understand a changing landscape as it morphs around them," Modern Healthcare reports. Susan DeSanti, a director at FTC, notes that next week's session will allow the agencies to collaboratively prepare for situations where one regulator -- say, CMS -- might deem a provider worthy of ACO incentive payments, while FTC submits an anti-trust complaint to the same provider.
Meanwhile, numerous trade groups and pilot projects continue to move the ACO discussion forward. The California Association of Physician Groups will convene a national conference on ACOs in late October. CMS will release guidelines for its flagship ACO demonstration in December. Still, many hospitals and physicians have elected to wait to form or join an ACO until the model is better defined or regulators switch course.
Interim Strategies Rely on Safe Harbors
Barring further guidance, providers that are moving ahead with ACOs essentially have two options to stay on the right side of anti-trust law: Turn to hospital-physician employment or FTC's Clinical Integration model.
Of course, California hospitals and health systems -- governed by strict corporate practice of medicine laws -- can't directly employ physicians. Similarly restrictive laws may also constrain the model's potential application in states like Texas and Illinois. According to Don Ammon, former CEO of Adventist Health, "for ACOs to work ... legislative reform would have to occur" in California.
However, many of California's independent physician associations might meet the financial risk test that would allow them to joint contract without violating anti-trust law, as they exclusively operate under capitation arrangements, Liethen of Dorsey & Whitney points out. Beyond anti-trust, California's unique experience with managed care could give state providers a leg up on attempting the model.
More broadly, Liethen notes that "the path to ACOs runs through the FTC." Notably, the commission's sanctioned Clinical Integration model relies on organizations engaging in active evaluation and modification of physician practice patterns and cooperating with them to cut costs and boost quality. Charles Wright, a partner with Davis Wright Tremaine, adds that providers "can exist comfortably within the existing antitrust laws even without financial risk sharing, if they are sufficiently integrated clinically."
Here's a look at what else is making news in health reform.
Health Reform Rollout
Gearing Up for Midterm Elections
In Public Opinion
Eye on the Insurance Industry